Posts for tag: dental care
By Dr. Andrew J. Molak, DMD
December 31, 2020

You know you should see the dentist about that nagging tooth or gum problem, but you keep putting it off. Truth be told, you're a little nervous that your treatment visit might be unpleasant.
In one sense, your concern isn't unreasonable: The teeth and gums abound in nerves that are more than effective in signaling pain. Even minor dental procedures can trigger discomfort. In another sense, though, there's no need to worry, thanks to pain-numbing techniques using local anesthesia.
The term "local" is used because the applied anesthetic only affects the area and surrounding tissues needing treatment. The anesthetic drugs temporarily block nerve electrical impulses from transmitting pain signals to the brain. Unlike general anesthesia, which requires placing a patient in an unconscious state, a patient can be awake, yet feel no sensation around the anesthetized tissue.
Dentists typically use a two-step method to prevent patients from feeling any pain during a procedure. First, they apply a topical local anesthetic to the surface of the gums. Once these top layers have been numbed, they numb the underlying tissues by injecting the anesthetic with a needle. The goal of a topical application is to ensure the patient doesn't feel the prick of the needle used for deep tissue anesthesia.
Dentists follow strict protocols using anesthesia that have been developed over several decades. As a result, local anesthesia has revolutionized dental care and greatly reduced patient discomfort safely and effectively. Its effectiveness has in fact led to a common complaint that the numbness may linger long afterwards. But that also has been addressed with better combinations of anesthetic drugs to reduce the duration of the numbing effect.
And not only does local anesthesia make for a more relaxing and pleasant experience, it also benefits the dental provider. Dentists tend to work more efficiently when they know their patients aren't in discomfort, which can result in better treatment outcomes.
If you've been putting off a trip to the dentist because you think it might be painful or uncomfortable, put those concerns to rest. With the help of local anesthesia, dental treatment can be relaxing and pain-free.
If you would like more information on having a pain-free experience at the dentist, please contact us or schedule an appointment for a consultation. You can also learn more about this topic by reading the Dear Doctor magazine article "Local Anesthesia for Pain-Free Dentistry."
By Dr. Andrew J. Molak, DMD
May 14, 2018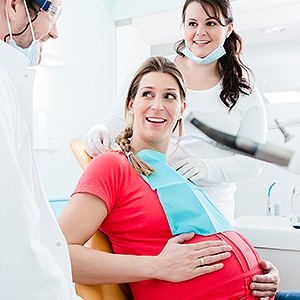 Pregnancy creates enormous changes in your physical body. These changes, especially on the hormonal level, can impact many aspects of your health including teeth and gums.
While it's easy to let dental care take a back seat to other health concerns, you should actually pay close attention to it while you're expecting. Here are 4 things to focus on during pregnancy to avoid problems with your dental health.
Don't avoid dental work unless otherwise advised. You may be concerned about undergoing dental procedures during pregnancy, especially those that involve anesthesia. But both the American Congress of Obstetricians and Gynecologists (ACOG) and the American Dental Association (ADA) encourage pregnant women to continue regular dental visits for cleanings and checkups. And unless your obstetrician advises otherwise, it's usually safe to undergo dental work that can't wait.
Be on the lookout for pregnancy gingivitis (gum disease). Because of the hormonal changes that occur during pregnancy, your gums could be more susceptible to gum disease caused by plaque buildup. That's why you should be on alert for signs of a gum infection like swollen, reddened or bleeding gums. And be sure to practice diligent, daily brushing and flossing to remove disease-causing plaque, as well as regularly visiting your dentist for professional cleanings.
Make sure your diet is "tooth" friendly. Because of the changes in your body, you may experience food cravings that alter your normal dietary habits. So as much as possible, try to keep your food choices in line with what's best for your teeth and gums: minimize your sugar intake (a prime food source for disease-causing bacteria); and focus on nutritiously balanced meals and snacks.
Keep your entire healthcare team informed. When you make your next dental appointment, tell your dentist you're pregnant and how far along, any medications and supplements you're taking, or any complications you may be experiencing. This information could have a bearing on how your dentist approaches any treatment. Likewise, let your obstetrician know about any issues with your teeth and gums, as well as any suggested dental work you may need.
If you would like more information on dental care during pregnancy, please contact us or schedule an appointment for a consultation. You can also learn more about this topic by reading the Dear Doctor magazine article "Dental Care during Pregnancy."
By Dr. Andrew J. Molak, DMD
August 19, 2016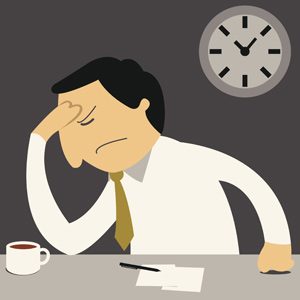 Chronic stress can cause any number of physical problems like back pain, insomnia or stomach ulcers. In the mouth, it can also be the cause of teeth grinding or clenching habits that may lead to pain and tooth damage.
Besides toothaches and jaw pain, stress-related teeth grinding may also be causing your teeth to wear at a faster than normal rate. While the teeth can withstand normal forces generated from biting and chewing, a grinding habit could be subjecting the teeth to forces beyond their normal range. Over time, this could produce excessive tooth wear and contribute to future tooth loss.
Here, then, are some of the treatment options we may use to stop the effects of stress-related dental habits and provide you with relief from pain and dysfunction.
Drug Therapy. Chronic teeth grinding can cause pain and muscle spasms. We can reduce pain with a mild anti-inflammatory pain reliever (like ibuprofen), and spasms with a prescribed muscle relaxant drug. If you have sleep issues, you might also benefit from occasional sleep aid medication.
A Night or Occlusal Guard. Also known as a bite guard, this appliance made of wear-resistant acrylic plastic is custom-fitted to the contours of your bite. The guard is worn over your upper teeth while you sleep or when the habit manifests; the lower teeth then glide over the hard, smooth surface of the guard without biting down. This helps rest the jaw muscles and reduce pain.
Orthodontic Treatment. Your clenching habit may be triggered or intensified because of a problem with your bite, known as a malocclusion. We can correct or limit this problem by either moving the teeth into a more proper position or, if the malocclusion is mild, even out the bite by reshaping the teeth in a procedure known as occlusal (bite) equilibration.
Psychological Treatment. While the preceding treatments can help alleviate or correct dental or oral structural problems, they may not address the underlying cause for a grinding habit — your psychological response to stress. If you're not coping with stress in a healthy way, you may benefit from treatments in behavioral medicine, which include biofeedback or psychological counseling.
If you would like more information on dental issues related to stress, please contact us or schedule an appointment for a consultation. You can also learn more about this topic by reading the Dear Doctor magazine article "Stress & Tooth Habits."